Ako na montáž zásteny
Montáž sporákovej zásteny zo skla je skutočne jednoduchá a zvládne ju každý. Presvedčte sa o tom!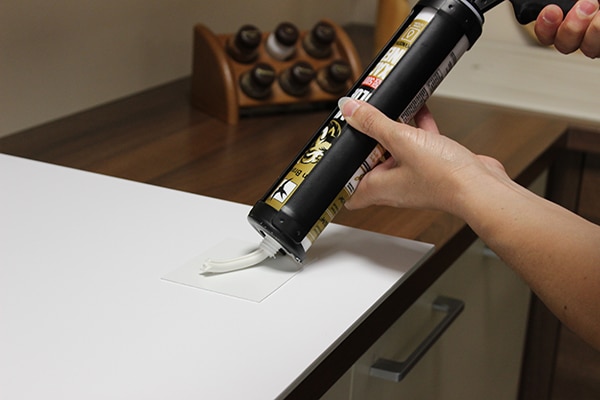 1.) nanesenie lepidla
Nanesieme montážne lepidlo v primeranom množstve na miesto označené plastovým štvorčekom.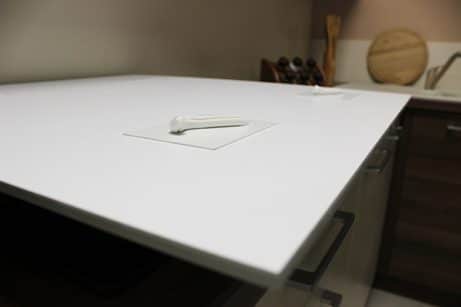 2.) kontrola lepidla
Skontrolujeme, či lepidla nezasahuje do oblasti mimo plastového štvorčeka.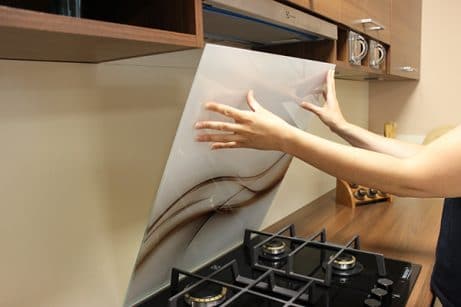 3.) vycentrovanie zásteny
Priložíme spodok skla ku pracovnej doske a vycentrujeme ho podľa varnej dosky na stred.
4.) opretie skla
Keď máme sklo presne vycentrované, môžeme ho oprieť a pritlačiť ku stene. Väčšina montážnych lepidiel zaschne do niekoľkých hodín. Ak by sa pri montáži vyskytol nejaký problém, neváhajte kontaktovať našu zákaznícku linku zasporak.sk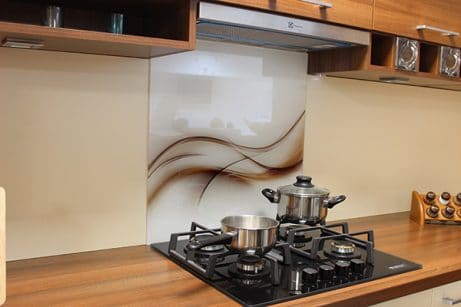 5.) hotovo!
Môžete sa tešiť z novej  zásteny za sporák. Gratulujeme!  Netreba sa o ňu báť, je tak odolná, že prežije aj celé generácie.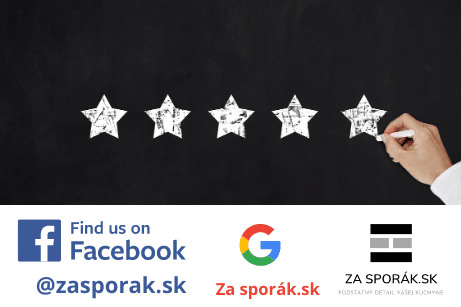 6.) spätná väzba 🙂
Ak sa vám sklenená zástena za sporák páči a ste spokojný, nenechajte si to pre seba a udeľte nám recenziu. Urobte tak kliknutím SEM.  Ak sme niečo pokazili, je nám to ľúto a urobíme všetko pre nápravu.
Nebudeme spamovať, sľubujeme. 🙂